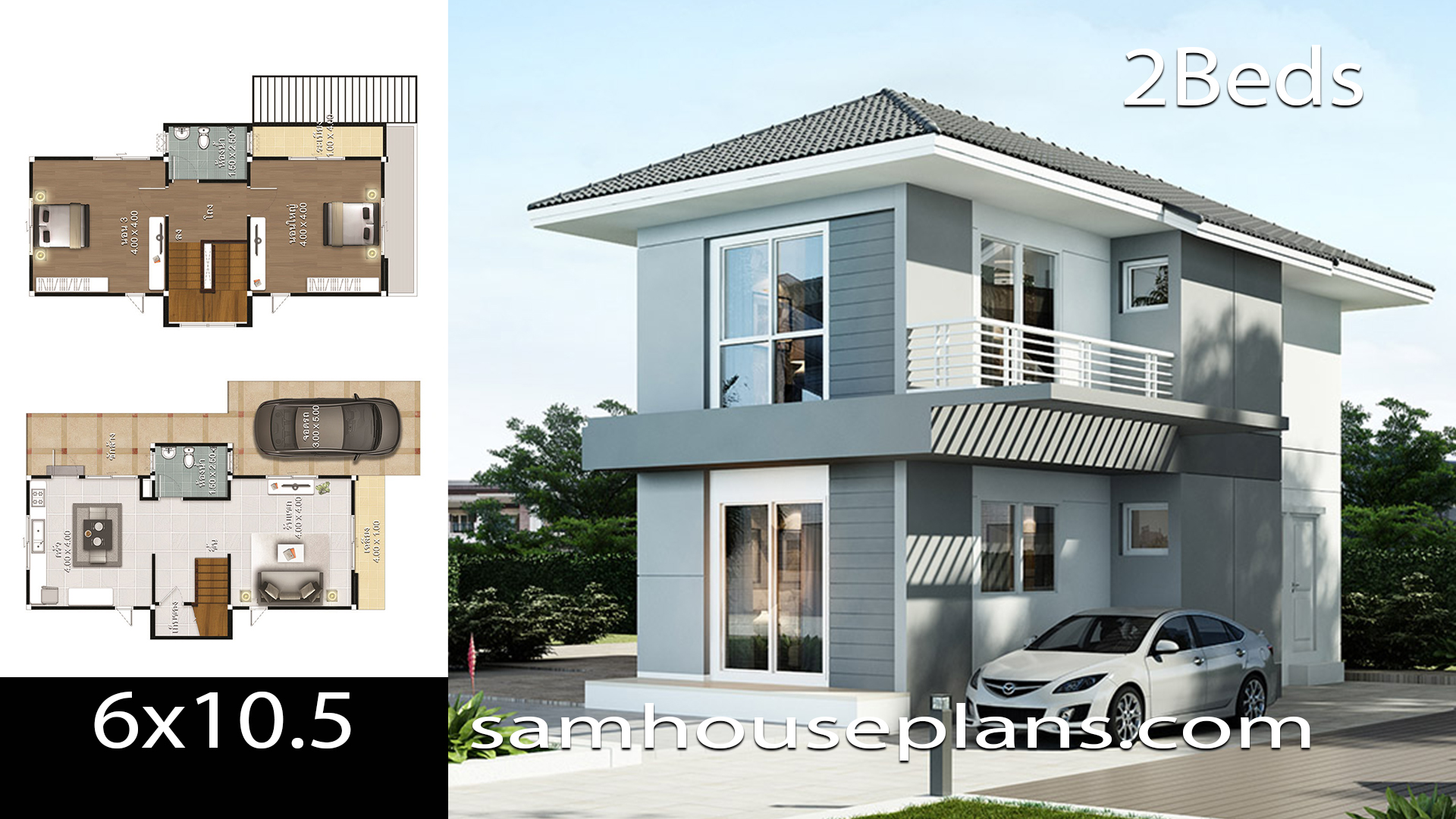 House Plans idea 6×10.5 with 2 Bedrooms
The House has:
Building size (m X m): 6.00 x 10.50
Land size (sq.m.): 145
Land size (sq.wah): 36
Usable area (sq.m.): 134
2 bedrooms
2 bathrooms
1 parking
House price: 2.5 – 3 million baht
Facebook Page: Sam Architect
Facebook Group: Home Design Idea
More Plans Download On Youtube: Sam Phoas Channel
If you think this Plan is useful for you. Please like and share.
Credit: trendyhome.co.th
More Plans 10×18 with 3 Beds 6.6×9 with 3 Beds 7×10 with 3 Beds 10×11 with 3 Beds
More Detailing Below:
Find Best Free House Plans Below: